The relationship we have with survey respondents is incredibly important, but in recent years has suffered. Why is this, and what can we do to improve on these issues and ensure a positive experience for everyone involved in the process?
It starts by understanding how these problems developed, and by identifying the things we can do on a recurring basis to make improvements.
The Root of the Problem
To start, let's look at one of the most telling metrics in the industry – the conversion rate of the average panel. On the low end, only 5% of respondents are qualifying, and on the high end between 10-15%.
That means that 90% of the time, respondents don't qualify at all.
There are several reasons for this:
A low incidence survey inventory and the desire to improve targeting.
Information isn't always communicated in the right way
Ongoing CPI compression year over year
It's no wonder respondents feel less valued than ever before. Strain is inevitable when the barrier to qualification increases while incentive value drops – and this dynamic has only worsened over time.
How frustrated are respondents?
Anyone in the industry can point to examples of frustration, be it anger on social media pages, negative feedback in internal surveys, or plummeting net promoter scores. A recent Greenbook study evaluating respondent experience surveyed 6,208 people in 15 countries and found that only a quarter of them were satisfied with their experience.
It's that frustration, coupled with known pain-points throughout the process that are causing a potential fracture in the industry. One that we have the power to address.
Design and User Experience on the Hot Seat
One of the fundamental issues we see is with basic issues at the design and UX level. These include things like:
Long surveys with too many questions and 25-30-minute completion times.
Lack of mobile-friendly layout in survey design for a mobile-centric audience.
Covering too many different subject areas and questions at once in a single survey.
The number of constituents in need of solid data in an organization has only grown over time, so it's no wonder that surveys have expanded with greater input from more people. As a result, respondents are being asked for more and the experience is less pleasant overall, which leads to:
High attrition and lapse rates.
Poor behavior conditioning.
Reduced lifetime completion rates.
It's easy for respondents to become discouraged when 90% of survey completions don't qualify because of poor targeting matches. Lapse and attrition rates are bad enough, but conditioning and negative noise around brands associated with these surveys further highlight the issues being faced.
How to Approach the Problem
I wrote a lengthy post about how to build a stronger, healthier respondent relationship last year, discussing some of the key points we recommend. These suggestions hold equally true today and include:
Set clear expectations and keep things simple
Use data to streamline the process
Make a clear value proposition in terms the respondent will appreciate
Communicate clearly and regularly to your respondents
Improve question quality with less redundancy, use of non-leading questions, and mobile-first presentation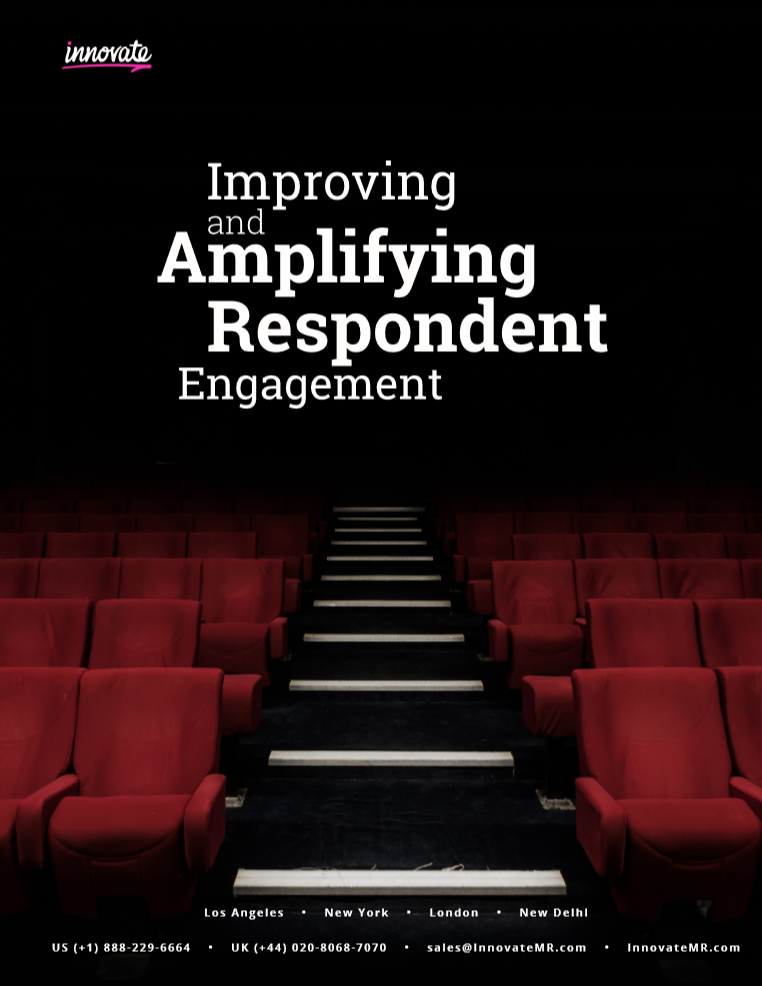 Combined with a clear focus on a strong follow up process, valuable rewards that respondents will appreciate, and interactive support, you can build a stronger relationship with your respondents.
Want to learn more about our approach to respondent engagement, with additional tips and suggestions? Download our newest eBook, Improving and Amplifying Respondent Engagement.
{{cta('2aa3f7dd-2dc5-4e89-ba21-4a1a7af08970')}}