2017 was an exciting year for InnovateMR highlighted by acquiring new market research clients, broadening our audience reach and our unyielding commitment to delivering Faster AnswersTM. Moreover, Innovate unveiled Pegasus—an easy-to-use, cost effective sample access platform for market researchers. Our goals were to combine access to our industry-leading panel with the power of a sample access platform rich in user functionality. Early feedback from clients stated we hit the mark. We won't stop there.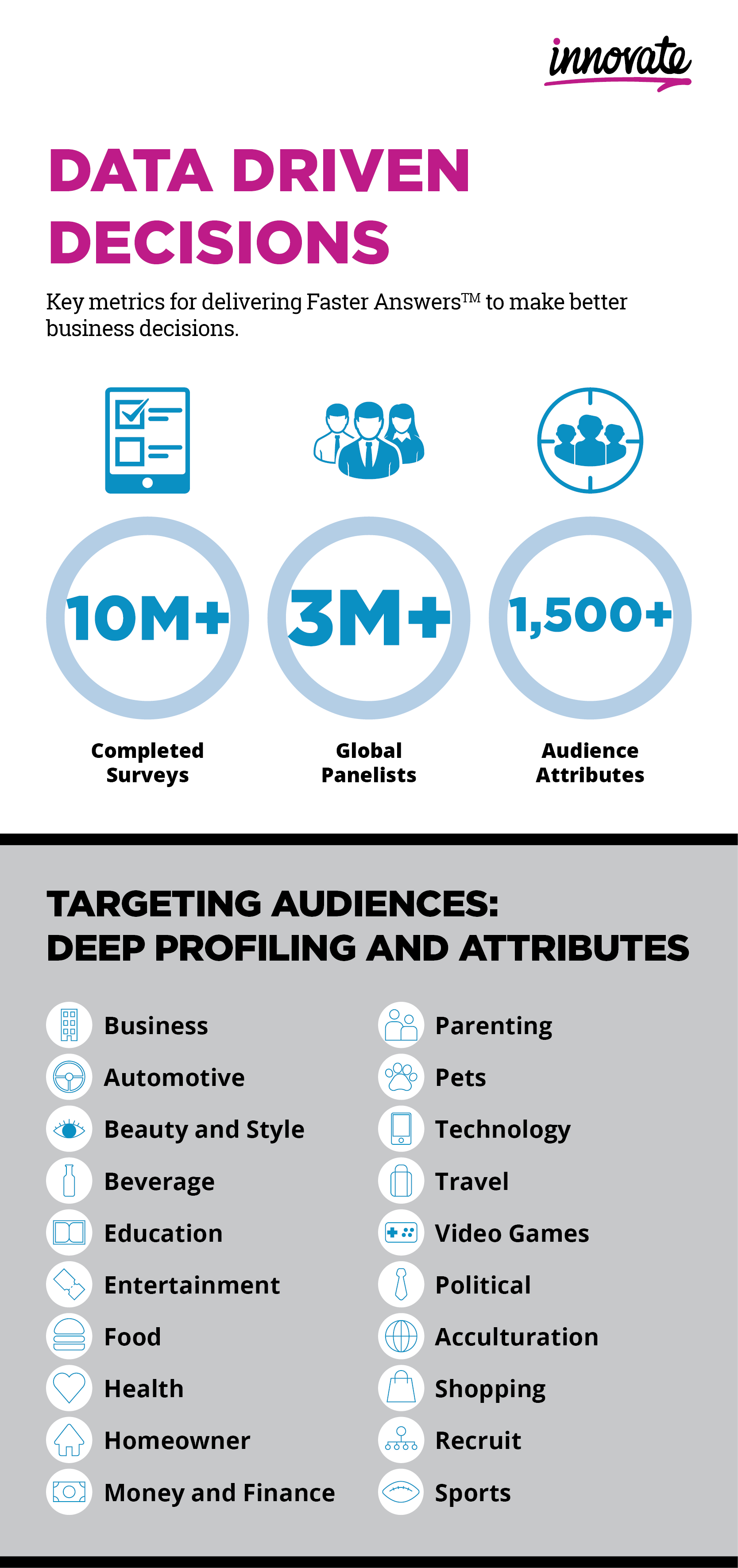 Data Driven Decisions
Researchers continued to consume vast amounts of quantitative data and turn those insights into better business decisions. Innovate surpassed the three-million panelists milestone in 2017 and logged more than 10 million survey completes across multiple segments. Companies surveyed our panel across a broad range of categories. That project growth was driven by sampling around the globe in the North America, EMEA and APAC.
Diverse Attributes and a Coupling with Surveys
Currently, we collect information from more than 1,500 attributes for our audiences, allowing us to better match individuals to surveys that fit. Innovate builds robust profiles for each of our respondents, based on key attributes related to business, health and fitness, parenting, travel, automotive preferences, technolog and gaming.
Looking to 2018 and Beyond
Innovate is growing quickly and excited to offer a unique and innovative approach to sampling for our clients. As we work hard to reshape and rethink our industry, we'll look at new ways of ensuring quality deliverables, creating a desirable panelist experience and driving new ways of interacting with survey audiences. Here's to an exciting, innovation-fueled year ahead in 2018.